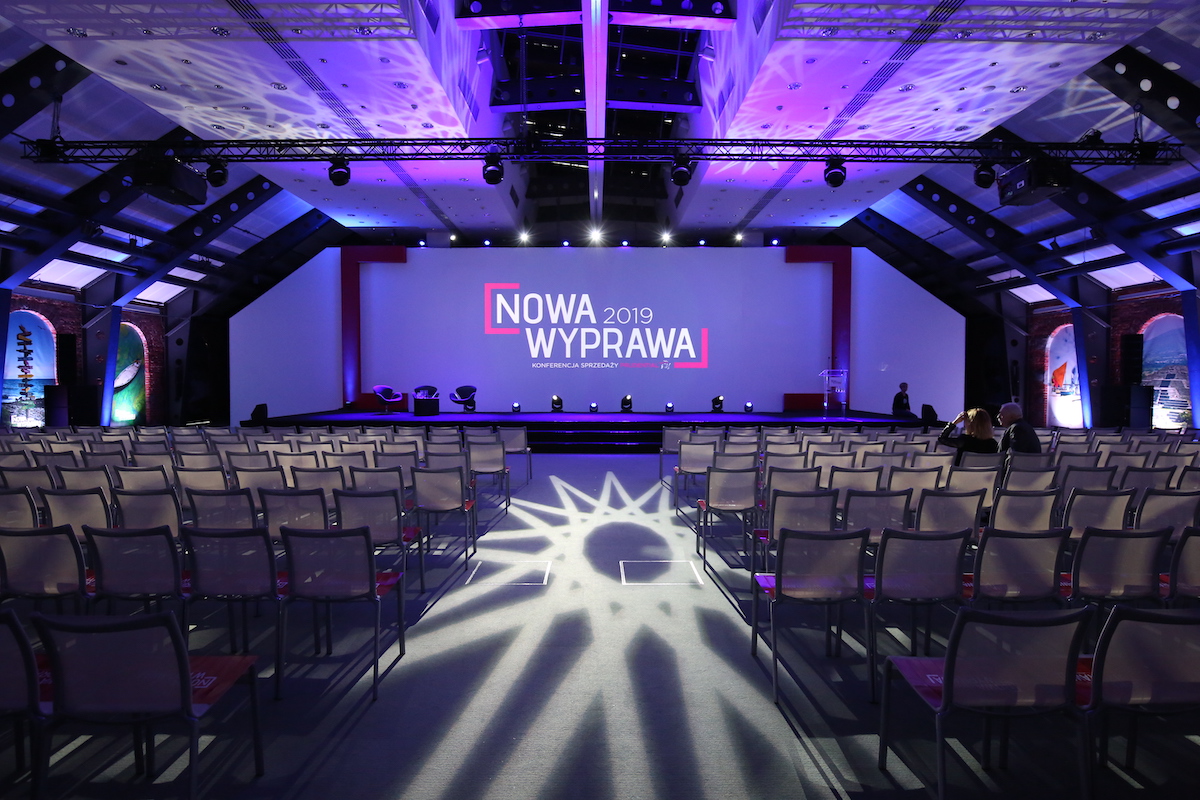 Prudential Polska Sales Department Conference
The annual meeting of the best advisors is a special event in the life of every insurance company. For 6 years, Prudential Polska has relied on our creativity, reliability, and experience. Previously we worked for many years for Nationale Nederlanden, AXA, BPH bank, and international corporations in the pharmaceutical and FMCG industry.
The aim behind a sales department conference can be encapsulated in three words: information – motivation – integration. We make sure, already at the concept level, that the main part of the event is naturally combined with the award ceremony. Success is composed of countless elements. The most important ones are an original motive for the graphic design, multimedia stage decorations, dynamic speeches of the Management Board, wide-screen presentations, selection of motivational speakers, as well as film material and live performances consistent with the message. For all stage events to make the expected impression, everything that happens behind the scenes must work flawlessly, including complex projection and sound systems, lighting, and all logistics related to catering, accommodation, and service for accompanying events. The icing on the cake is a live concert and an unforgettable evening party. That way sales force batteries get charged for another year.
Client:

Prudential Polska

Services:

Conference production

Graphic design

Film production

Multimedia presentations